18 Movies Coming To Theaters And Streaming This October
Movie lovers, October is here and we have another round up of what's coming out to streaming services and movies!
1. The Many Saints of Newark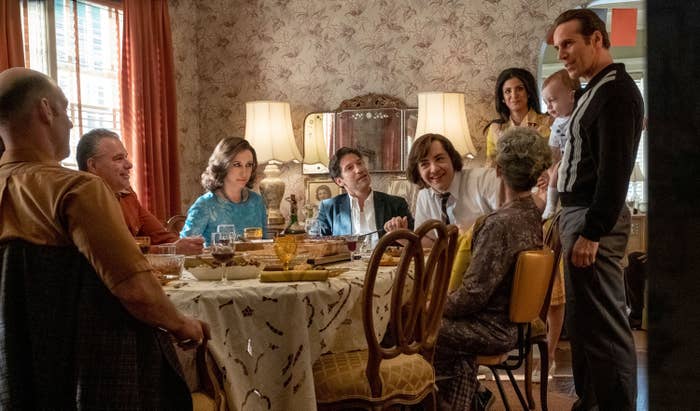 The Many Saints of Newark follows Tony Soprano in his younger years, long before he became the household name. While Tony is growing up during the most roughest times in Newark's history, he begins to idolize his uncle Dickie Moltisanti who is struggling to manage both his business and personal life. Tony follows in his uncle's footsteps in becoming one of the most-known mob boss's around.
Starring: Alessandro Nivola, Leslie Odom Jr, Jon Bernthal, Corey Stoll, Michael Gandolfini, Billy Magnussen, Michela De Rossi, John Magaro, Ray Liotta and Vera Farmiga.
Where to watch: In theaters and HBO Max Oct. 1.
2. Venom: Let There Be Carnage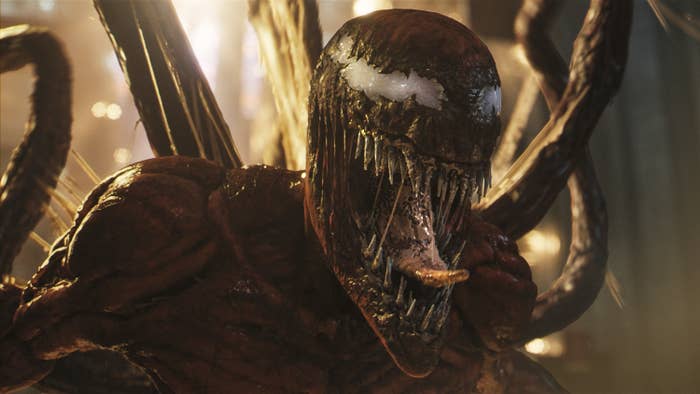 When Eddie Brock decides to reignite his journalism career by interviewing Cletus Kasa, a serial killer, he discovers Cletus is hosting an alien named Carnage similar to Venom's.
Starring: Tom Hardy, Michelle Williams, Naomie Harris, Reid Scott, Stephen Graham and Woody Harrelson.
Where to watch: In theaters Oct. 1.
3. Diana: The Musical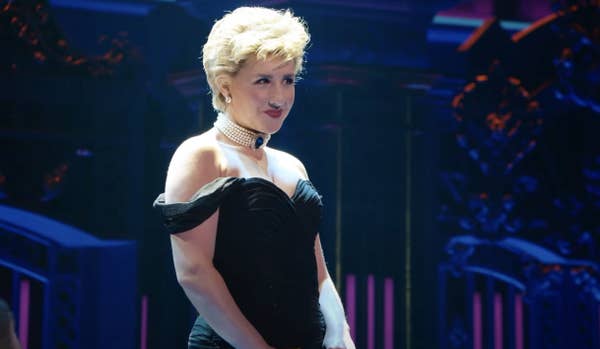 Celebrating the life of Princess Diana and all of her impact in musical form.
Starring: Jeanna de Waa, Roe Hartramp, Erin Davie, and Judy Kaye.
Where to watch: On Netflix Oct. 1.
4. The Guilty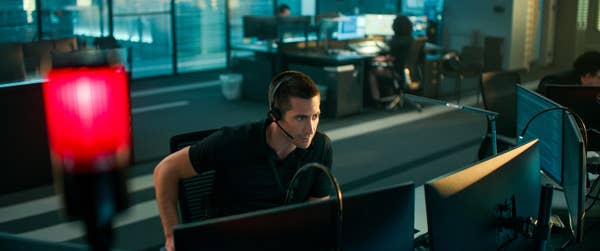 When Joe Bayler works at a 911 dispatch call center, he picks up a call that leads him to attempt to save a woman's life.
Starring: Jake Gyllenhaal, Riley Keough, Peter Sarsgaard, Ethan Hawke, Eli Goree, Paul Dano, Da'Vine Joy Randolph, Christina Montoya, David Castaneda, Christina Vidal, Oscar Balderrama, Becky Wu, Bret Eric Porter, Maurice Webster, Adrian Martinez, Beau Knapp, Edi Patterson, and Gillian Zinser.
Where to watch: On Netflix Oct. 1.
5. There's Someone Inside Your House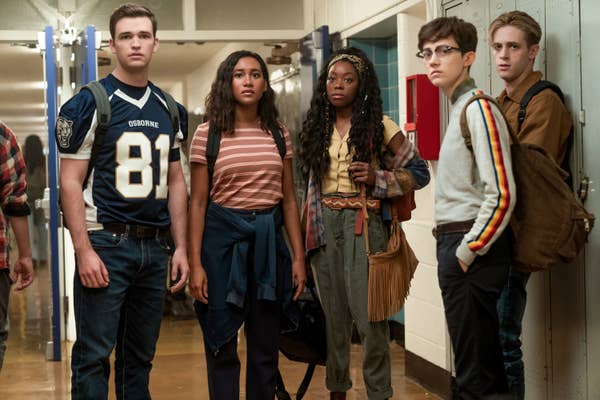 Soon-to-be high school seniors are being targeted by a masked killer looking to expose their secrets.
Starring: Sydney Park, Théodore Pellerin, Asjha Cooper, Dale Whibley, Jesse LaTourette, Diego Josef, Burkely Duffield, Sarah Dugdale, William MacDonald, Andrew Dunbar, and Markian Tarasuik.
Where to watch: On Netflix Oct. 6.
6. No Time To Die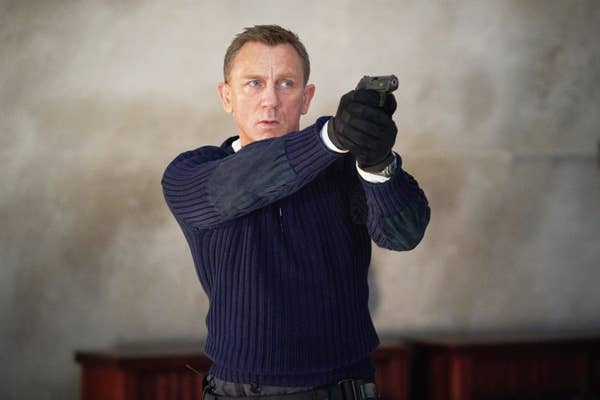 When a scientist gets kidnapped, James Bond goes on a hunt to find him and dangerous villain armed with alarming new technology.
Starring: Daniel Craig, Jeffrey Wright, Ralph Fiennes, Naomie Harris, Ben Whishaw, Rami Malek, Ana de Armas, Léa Seydoux, Lashana Lynch, Billy Magnussen, Rory Kinnear, and David Dencik.
Where to watch: In theaters Oct. 8.
7. Halloween Kills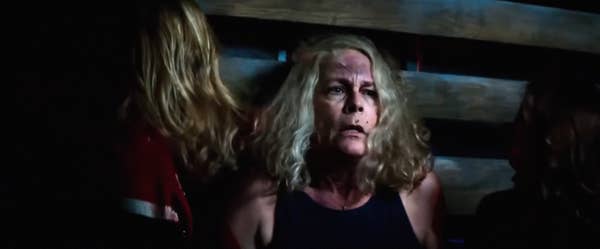 Halloween Kills leads Laurie Strode on a hunt — along with many other people — to stop Michael Myers from causing more harm once and for all.
Starring: Jamie Lee Curtis, Anthony Michael Hall, Judy Greer, Kyle Richards, Robert Longstreet, Andi Matichak, and Nick Castle.
Where to watch: In theaters and Peacock Oct. 15.
8. The Last Duel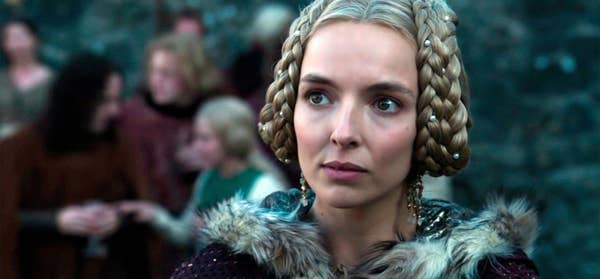 When Marguerite de Carrouges claims she was sexually assaulted by her husband's best friend no one believes her. This leads Knight Jean de Carrouges (her husband) to challenge his best friend to a duel.
Starring: Jodie Comer, Adam Driver, Matt Damon and Ben Affleck.
Where to watch: In theaters Oct. 15.
9. Dune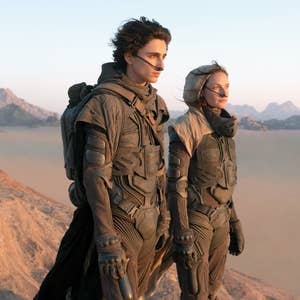 Paul Atreides, born extremely gifted, will have to travel to the most dangerous planet in existence to ensure the safety and security of his people will not be compromised.
Starring: Timothée Chalamet, Rebecca Ferguson, Oscar Isaac, Josh Brolin, Stellan Skarsgård, Dave Bautista, Stephen McKinley Henderson, Zendaya, Chang Chen, David Dastmalchian, Sharon Duncan-Brewster, Charlotte Rampling, Jason Momoa, and Javier Bardem.
Where to watch: In theaters and HBO Max Oct. 22.
10. The French Dispatch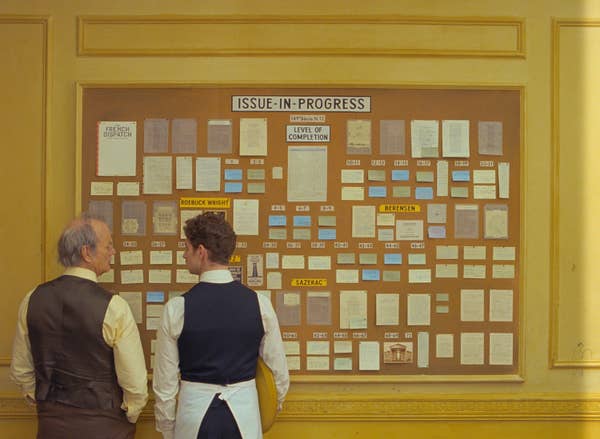 Taking place in the french city during the twentieth century, is a love letter to journalist where stories are published in "The French Dispatch Magazine".
Starring: Benicio del Toro, Adrien Brody, Tilda Swinton, Léa Seydoux, Frances McDormand, Timothée Chalamet, Lyna Khoudri, Jeffrey Wright, Mathieu Amalric, Stephen Park, Bill Murray and Owen Wilson.
Where to watch: In theaters Sept. 3.
11. Last Night in Soho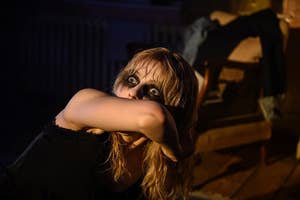 Eloise is aspiring to be a fashion designer in this psychological thriller in which she is able to enter into the 1960's and discovers an aspiring singer named Sandie. Only things aren't all what they appear to be, and lead to something more dark.
Starring: Thomasin McKenzie, Anya Taylor-Joy, Matt Smith, Diana Rigg, Rita Tushingham, Terrence Stamp, and Jessie Mei Li.
Where to watch: In theaters Oct. 29.
12. Army of Thieves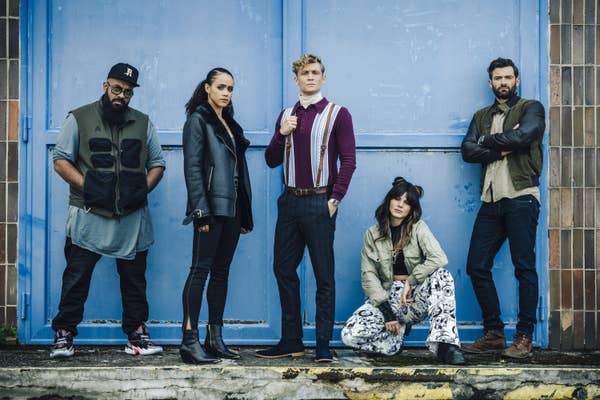 Taking place and set before Army of the Dead, a group of thieves take on a secret heist, right as the zombie apocalypse starts.
Starring: Matthias Schweighöfer, Nathalie Emmanuel, Ruby O. Fee, Stuart Martin, Guz Khan, and Jonathan Cohen.
Where to watch: On Netflix Oct. 29.
13. The Addams Family 2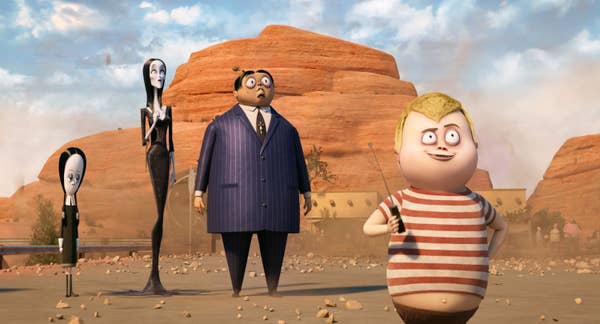 In this sequel, go along for the ride with The Addams family as they wind up in more adventures.
Starring: Oscar Isaac, Charlize Theron, Chloë Grace Moretz, Nick Kroll, Javon "Wanna" Walton, Wallace Shawn, and Snoop Dogg.
Where to watch: In theaters Oct. 1.
14. Needle in a Timestack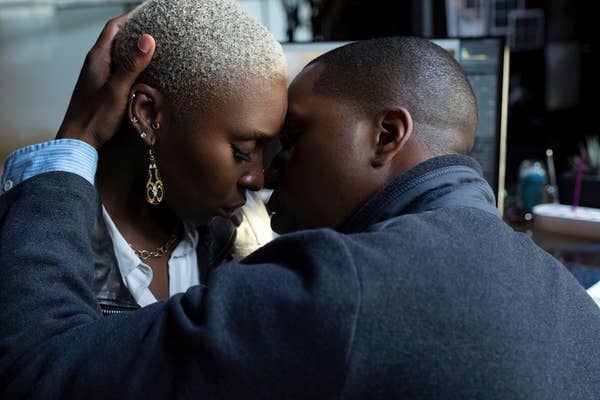 When Janine's ex-husband comes back into her life, he tries to ruin her marriage by changing up time, causing Nick's memory to start slipping away where he will have to choose on whats worth fighting for.
Starring: Leslie Odom, Jr. & Cynthia Erivo, with Orlando Bloom, Freida Pinto, Jadyn Wong, Laysla De Oliveira, Hiro Kanagawa, and James Kirk.
Where to watch: In theaters and VOD Oct. 15.
15. Son of Monarchs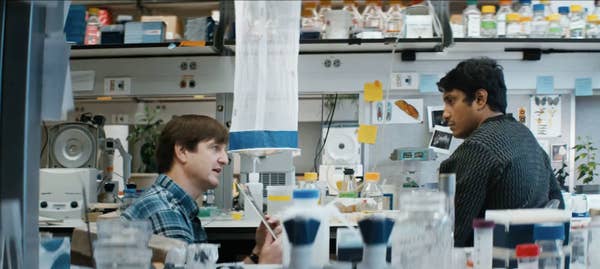 This metamorphosis of a film follows a Mexican biologist from New York back to his hometown, located near a butterfly forest in Michoacán, where he will have to face his identity and past trauma.
Starring: Tenoch Huerta Mejía, Alexia Rasmussen, Lázaro Gabino Rodríguez, Noé Hernández, Paulina Gaitán, and William Mapother.
Where to watch: In theaters Oct. 15.
16. Ron's Gone Wrong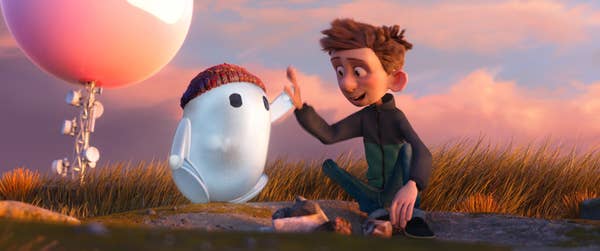 Barney and his walking talking device, named Ron, go on an adventure where they learn the meaning of true friendship, during the age of social media and while Ron starts to malfunction.
Starring: Zach Galifianakis, Jack Dylan Grazer, Olivia Colman, Ed Helms, Justice Smith, Rob Delaney, Ricardo Hurtado, Marcus Scribner, Kylie Cantrall, and Thomas Barbusca.
Where to watch: In theaters Oct. 22.
17. Antlers
Taking place in Oregon, a mysterious creature escapes into the small town where it will soon cause havoc.
Starring: Keri Russell, Jesse Plemons, JT Corbitt, Graham Greene, Scott Haze, Rory Cochrane, and Amy Madigan.
Where to watch: In theaters Oct. 22.
18. Paranormal Activity: Next of Kin
In the next chapter of the Paranormal Activity franchise, we'll have to view to see what's next this time around!
Starring: Emily Bader, Roland Buck III, Dan Lippert, and Henry Ayres-Brown.
Where to watch: On Paramount+ Oct. 29.
---
News Credit: www.buzzfeed.com